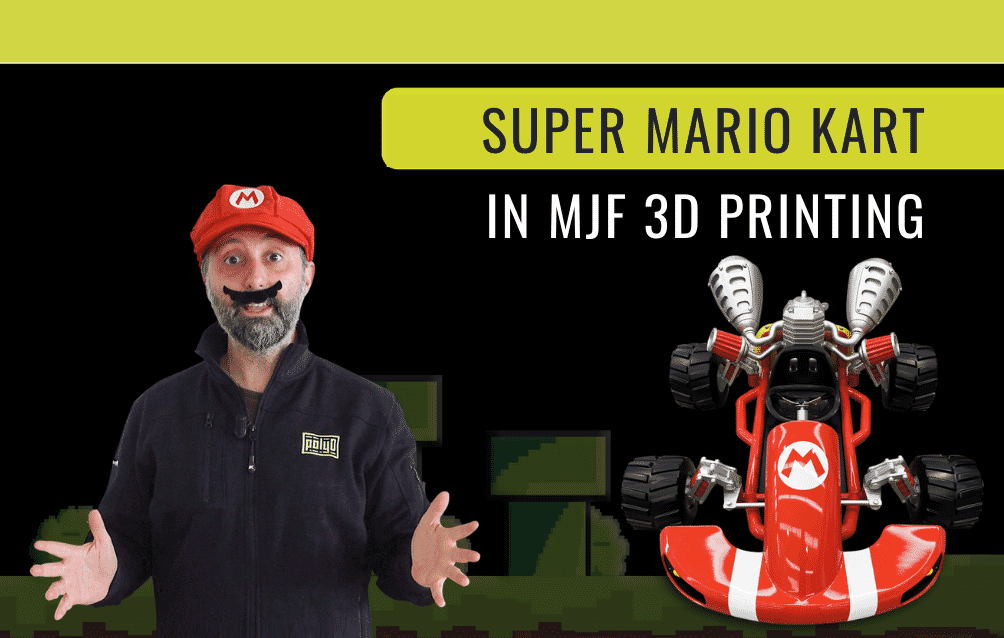 Date: 22/05/2023 Posted by: davide
PolyD, Super Mario Kart in 3D MJF print
Good morning Engineers!
Today we are in the PolyD-Lab, our MJF 3D printing lab, to tell you how we decided to take on a challenge as interesting as it is complicated, namely to print the world-famous Super Mario KART in 1:1 scale in less than 3 weeks!
We threw ourselves into t...