Hello Engineers!
In 2019, thanks to the lucky meeting of Giacomo, Giuseppe and Massimo, PolyD was born. Since then investments, great dedication and recognition from our customers, have made PolyD one of the interlocutors of 3D Printing in Italy and Europe. The sectors in which we mainly work are:
the manufacturing industry
automation and industrial design;
electronics;
prototyping and design.
POLYD 3D PRINTING IN EUROPE
3D printing fits in perfectly with the concept of Industry 4.0 and is an integral part of manufacturing processes, on a par with CNC machining, metal casting and injection moulding. It is one of the tools in the toolbox of Italian and European industrial and manufacturing machinery and plant engineering.
Engineers and designers in industrial companies like you are increasingly thinking 'additively' and embracing the opportunities that 3D printing offers such as new geometries, weight reductions, flexibility, new functionality, customisation and reduced production steps. Today's technologies, the many materials, colour and finish possibilities and cost savings have become key considerations for engineering, design and manufacturing professionals, both in prototyping as well as in the production of parts and components.
PolyD works on its constant growth, investing in MJF 3D Printing Technology, professionalism, confidentiality, speed and quality standards. Today we have customers all over Europe and we speak 4 languages: Italian, English, French, German.
Over the years we have supported our customers in 3D Printing of:
spare parts in the manufacturing sector;
custom parts on demand;
rump-ups (products in limited series, prior to scale production);
components for the industrial and energy sectors;
new design products with complex geometries;
multi-material objects for electronics;
tooling;
parts for the semiconductor and electronics industry;
3D micro-parts;
highly specialised and customised objects.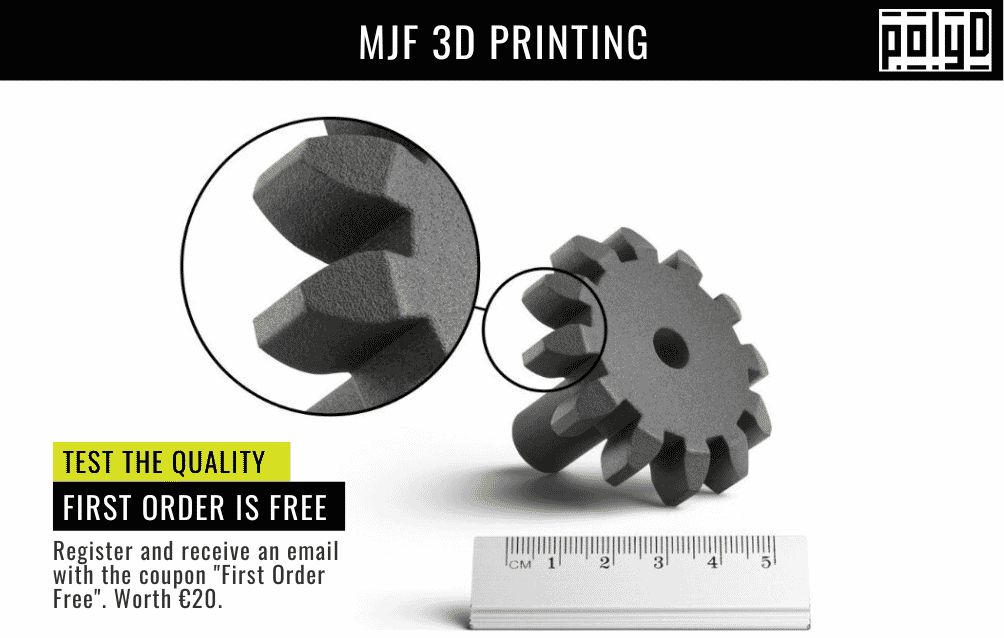 are you a mechanical engineer and need to modify process components and/or optimise production lines?
do you offer industrial automation solutions and want to print complex, customised parts?
do you work in an industrial design and 3D prototyping studio and want to create additive printing prototypes?
are you a 3D printing service and looking for an efficient and cost-effective partner for parts, prototypes and small batch production?
Innovation is part of our culture and we would like to be able to help you in your work.
Try out our Online Quote or contact us for any additional information.
Happy 3D printing!