Hello Engineers!
Speed Accuracy and Confidentiality are the main features of PolyD.
With the PolyD Online Estimator you can upload your part in seconds and get prices immediately. You can choose Quantities, Materials and Colours and receive your 3D prints at your preferred speed. You can also take advantage of Professional File Control.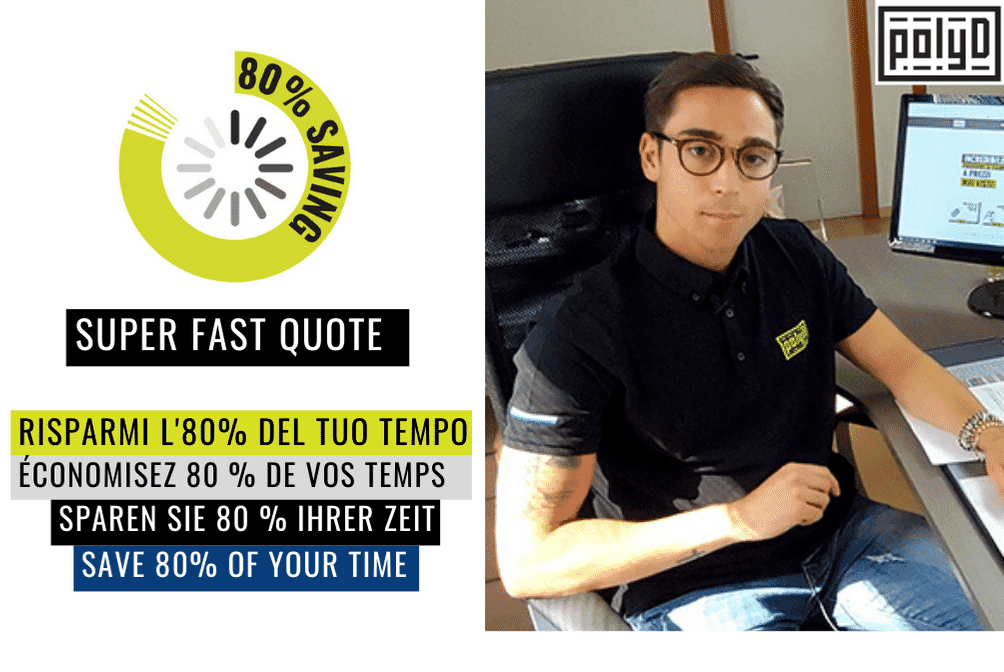 THE FASTEST ONLINE QUOTE
Getting a quote on PolyD is really easy and instant.
For maximum confidentiality we ask you to log into your private area and only then upload your design file in the upload box. The system supports .STP .STL .STEP files and the preview is really immediate.
Choose the quantity and the system immediately displays the price according to the production schedule.
Finally, click the Professional Control icon on your file.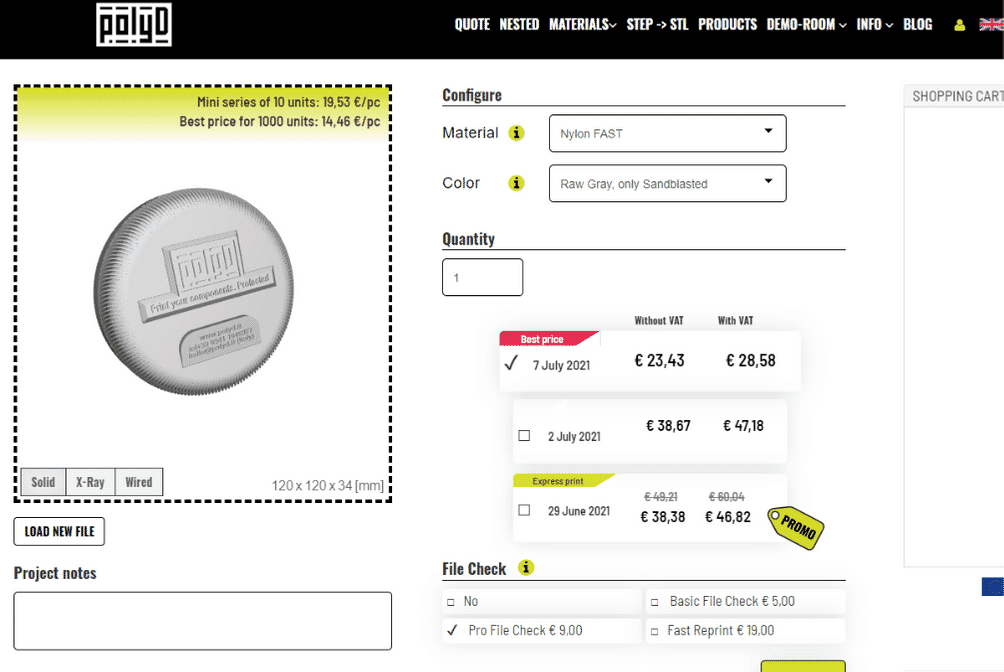 Select the type of Materials and Colours according to your needs, in a constantly updated Range.
To help you choose, click on the "i" of Materials to display the comparison table, from which you can also access the Technical Data Sheets.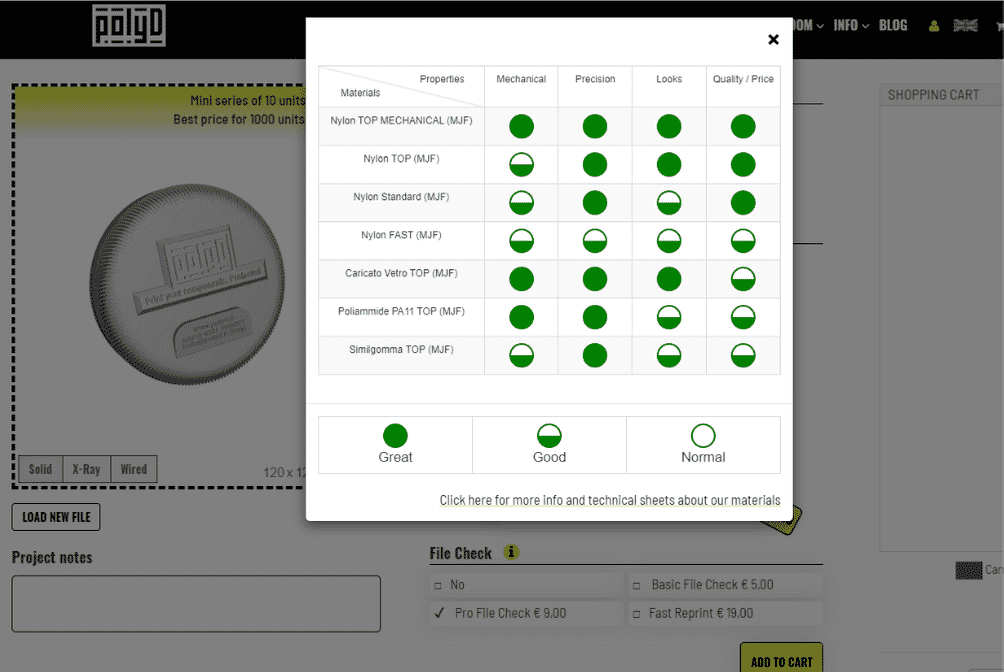 Once you have added your order it will be visible in the shopping cart on the right hand side.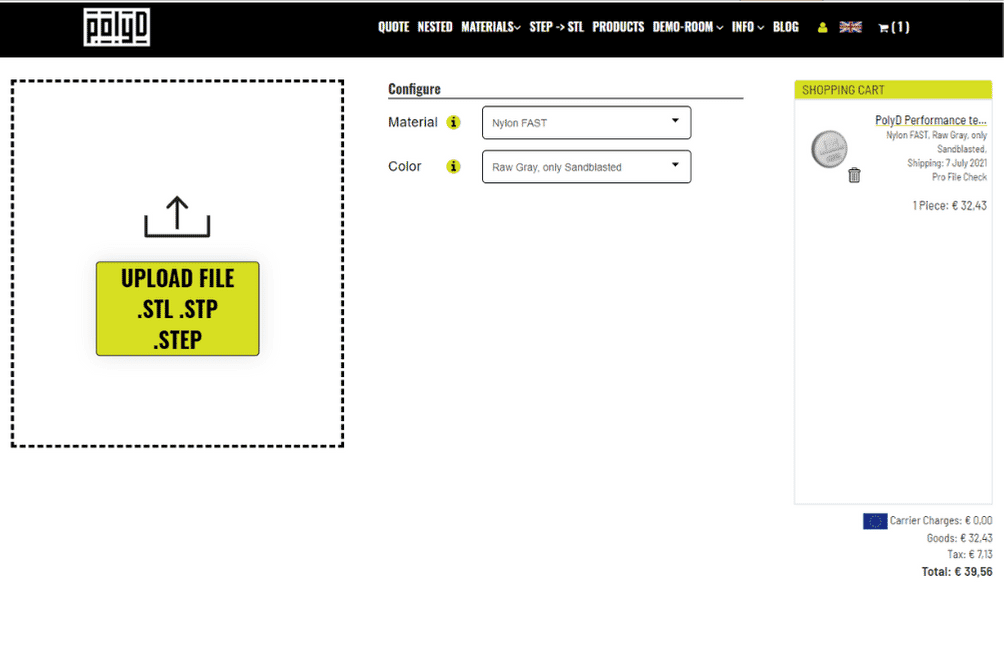 For any assistance you can contact us by phone or email.
Check the performance of our Estimator compared to other 3D printing sites.