Hello Engineers,
Today we are talking about PA12, one of the most widely used materials in 3D printing for obtaining higher quality parts while optimising costs.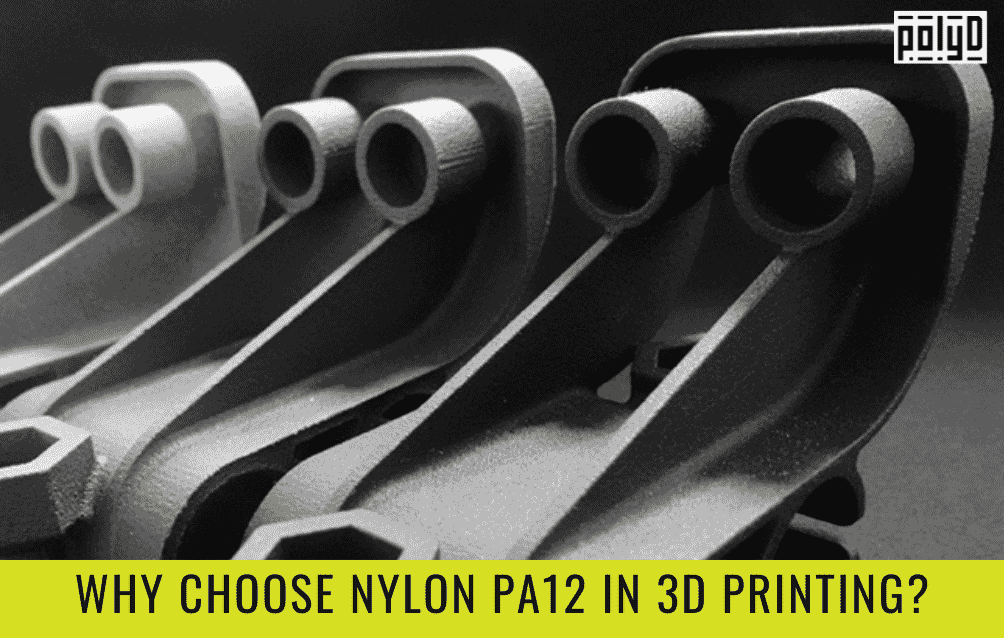 WHY CHOOSE NYLON PA12 IN 3D PRINTING?
Nylon PA12 is commonly used in 3D printing to make Parts, Prototypes and Components, because it is highly versatile and in many cases can replace the use of metals.
What is PA12?
PA12 is a slightly porous engineering polymer (polyamide) that is widely used in 3D printing. It has a high resistance to wear, oils, grease, aliphatic hydrocarbons and alkalis.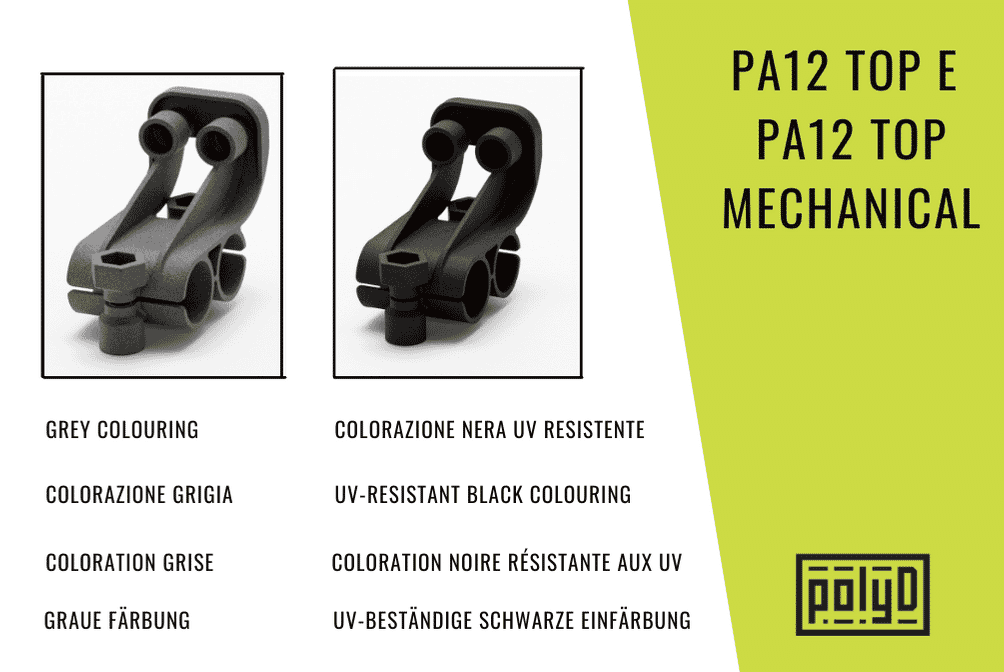 There are two ways of using PA12:
as a filament, used in 3D printing with FDM technology;
in powder form, for 3D printing with SLS or MJF technology.
MJF technology allows fast build times and high material reuse. Therefore it offers all the advantages of Nylon PA and at the same time has a good price/quality ratio. PolyD uses PA12 Top and Top Mechanical technology, which further emphasises the mechanical and aesthetic qualities of the material.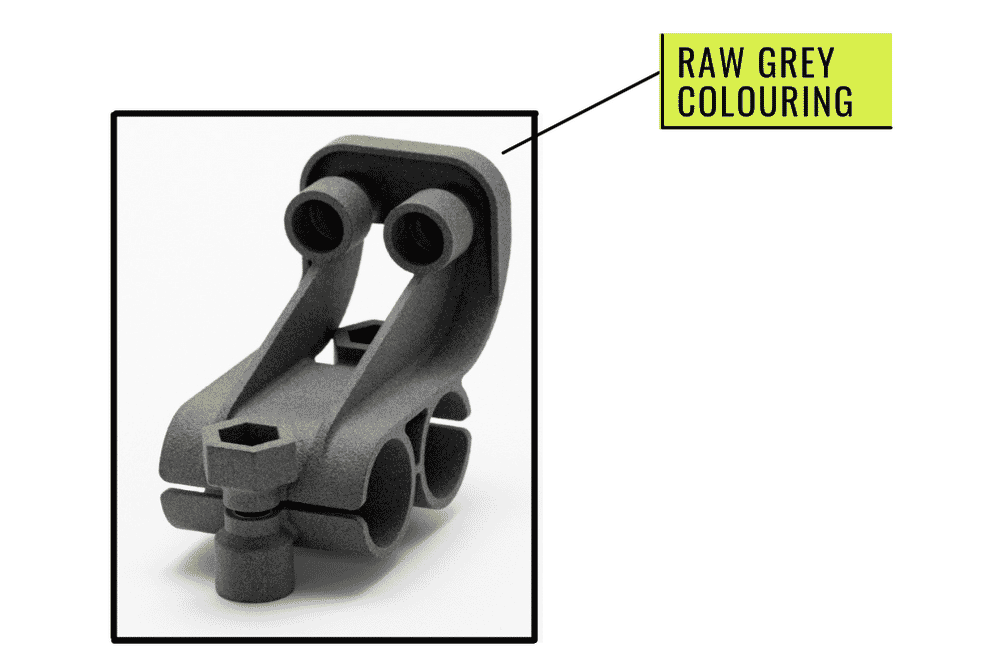 Why use Nylon PA12?
PA12 is an excellent alternative to using ABS or PA6. It is used in a wide range of applications because:
it resists high temperatures and stresses with the same mechanical response on all 3 axes; for this reason the walls can be thinner than PA12 SLS;
it has greater elasticity with consequent greater resistance to static and dynamic loads and ageing;
has greater surface definition and detail;
lends itself to the most common post-finishing processes:

polishing, to obtain an even smoother finish;
UV resistant black and painted in one of the 8 available RAL colours or on request by sample.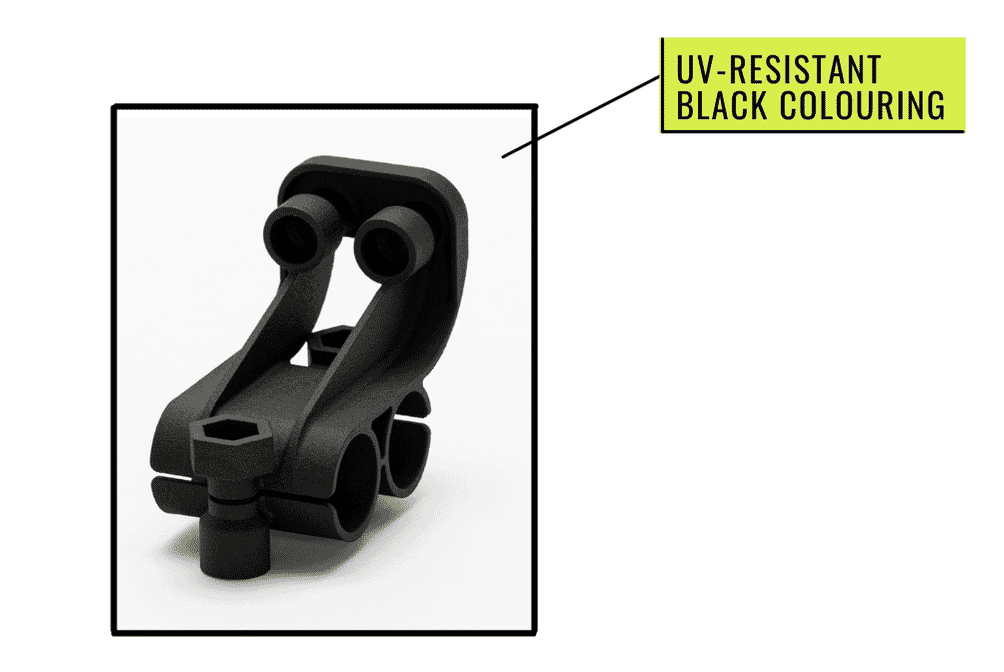 If you want to know more, read the technical data sheets of PA12 Top and PA12 Top Mechanical.
Make your Industrial Parts with PolyD; create your Quote in few seconds and if you Register you get a €15 Coupon!