Hello Engineers!
This is the last installment of our series dedicated to Industrial MJF 3D Printing.
We have seen all stages of this process, from build design, printing, cooling, unpacking and blasting. Today we tackle the last part, namely Colouring and Varnishing.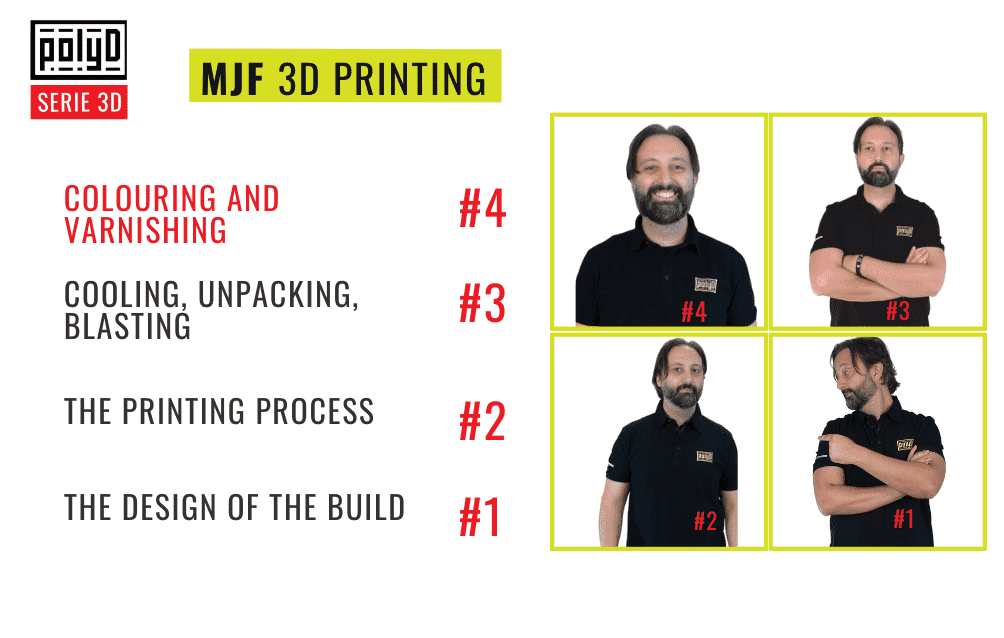 MJF 3D Printing: Colouring and Varnishing Phase
The natural colour of MJF printed parts is a "raw" grey. The surface can be treated in two ways:
Colouring by impregnation;
Surface varnishing.
What are the differences between the two treatments? Let's discuss them together.
Colouring
Colouring is a process that takes place by impregnation: the piece is placed in a basket, immersed in a colouring solution brought to a temperature between 60 and 70 degrees and left there for a variable time, which depends on:
conformation,
size,
and material
with which the object was created.
This process has the advantage of leaving the dimensions of the Prototype or Piece unchanged, unlike other processes that create thickness on the surface.


What colours can I choose from?
Henry Ford used to say that every customer can get a Ford T in any colour he wants, as long as it is black!
The same concept applies to MJF printing, except that in PolyD you can choose between a Standard Black and a UV Resistant Black.
Standard Black
Standard Black applies a deep, black colour to the piece, which is very suitable for aesthetic purposes, but has the major limitation of fading quickly when exposed to sunlight.
UV Resistant Black
To overcome this limitation, the second colour we propose, also Black, is resistant to UV rays and therefore to sunlight.
So to recap, standard black has a very deep black tone; UV resistant black has a warmer black tone and has the added advantage of keeping this colouring unchanged over time.
To test this, we carried out a test in which a pair of identical pieces, one coloured in Standard Black and the other coloured in UV Black, were exposed to direct sunlight for 6 months. As you can see, one piece, the one coloured in Standard Black, lost almost all its colour, while the other piece retained its initial colour.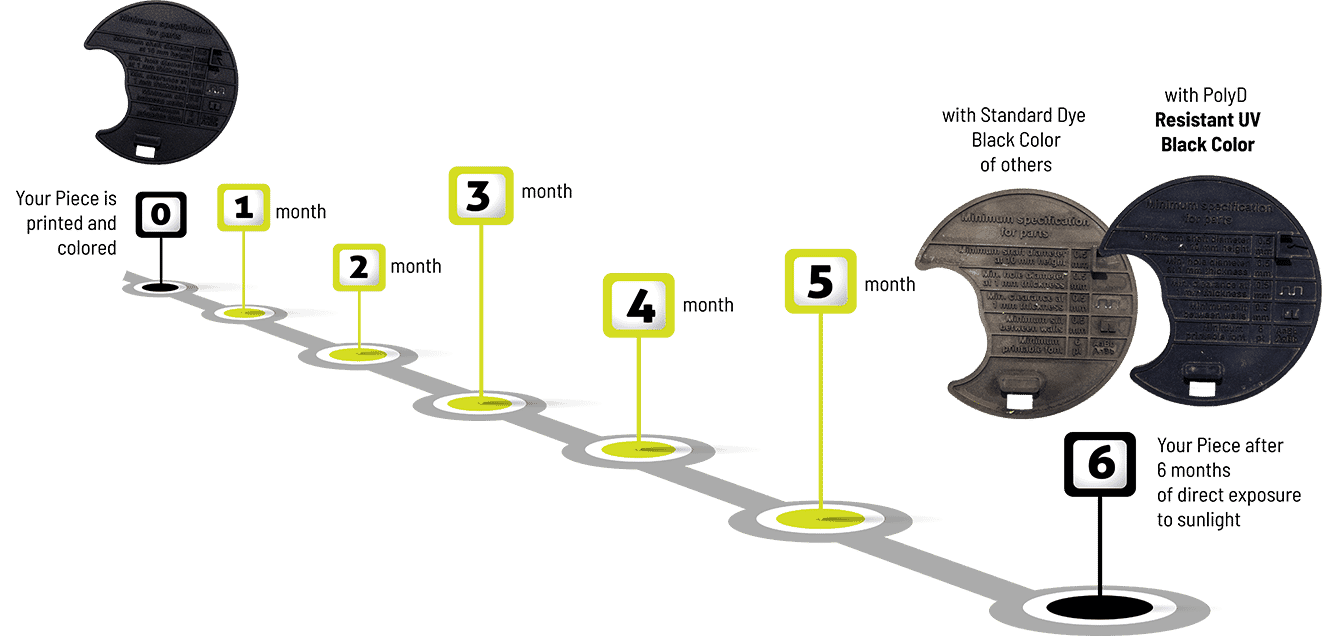 The Varnishing
As Mr. Volkswagen said, anyone can get a Benetton Polo in any colour, as long as it is painted.
Varnishing allows for a very wide range of RAL colours; practically any colour can be chosen.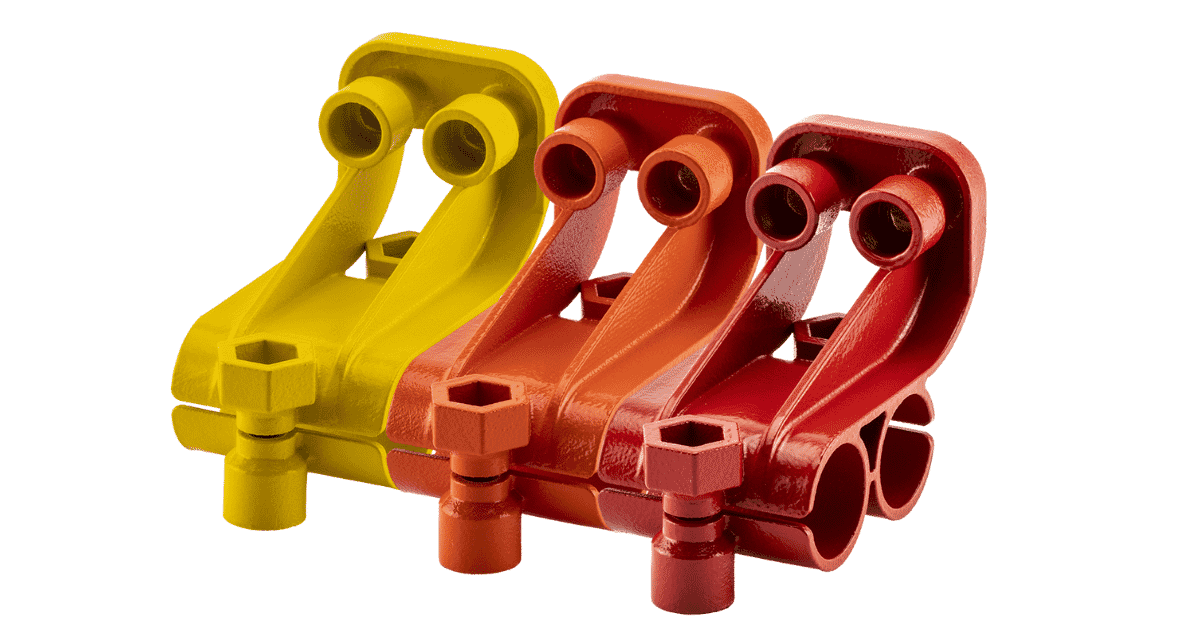 In contrast to colouring, it is a surface treatment that applies a light layer of paint to the piece, in the order of a few tenths of a mm.
The dimensional dimensions of the object undergo a variation, so if you opt for this technique, pay attention to very small details.
Painting is carried out with an industrial spray process, inside a cabin with controlled suction, using a two-component polyurethane enamel; in this way, excellent resistance to scratches and corrosion is guaranteed.
Conclusions
The choice between varnishing and colouring to obtain coloured 3D printed Parts and Prototypes is now up to you. The former allows colour to be added during printing; the latter is a later process. Both options are qualitative and cost-effective.

And now, what about trying our Online Quote?
Happy 3D Printing!