Hello 3D Printing Engineers and Sympathisers!
Our online Estimator not only provides you with instant quotes, but also allows you to choose the types of print file control to suit your needs.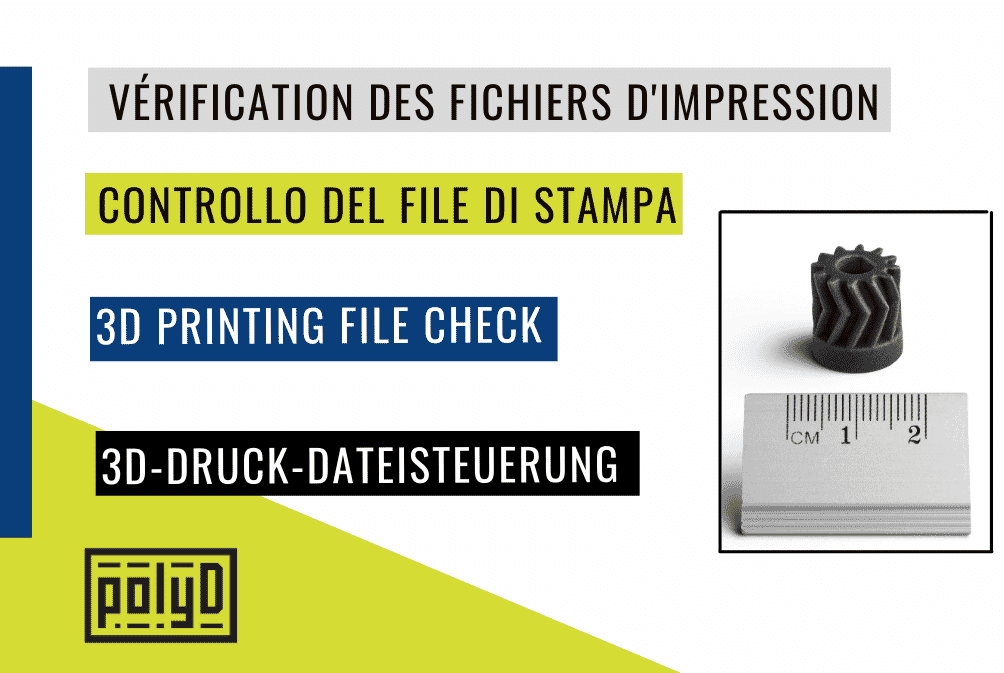 The 3D Print File Check
Before we delve into the explanation of the possible control types, we need to define what type of file you use to 3D print your Parts, Components and Prototypes.
WHAT TYPE OF FILE DO YOU HAVE?
Let's start with the type of 3D Print file you have:
STL FILES
STL files define the geometry of the Mesh, i.e. a structure of triangular faces and vertices joined together, which virtually represents the shape and size of your Piece. In order to be printable and error-free, the mesh must have all its triangles joined together and with the normals all oriented in the same direction. If the composition is optimal, you will obtain an error-free shell. The higher the number of triangles in the mesh, the higher the resolution of the STL file and consequently the 3D printing quality of your components.
STEP AND STP FILES
Step and STP formats define the object mathematically, not by a representation of triangles. This means that they always operate at the highest possible resolution when printing, generating the best quality 3D printed object.
When creating the print file, it is essential to follow the Design Guidelines. They summarise the basic rules for getting the most out of 3D printing: tessellation, minimum printing characteristics, wall thickness, structural filling, engravings, spacing between parts, etc.
HOW TO CHECK FILE IN 3D PRINTING ONLINE
In order to obtain the best Industrial 3D Printing quality for your Objects, the PolyD Online Quote offers a 3D Print File Check service. You can choose the type of Check that best suits your needs: Basic Check, Professional Check and Rapid Reprint.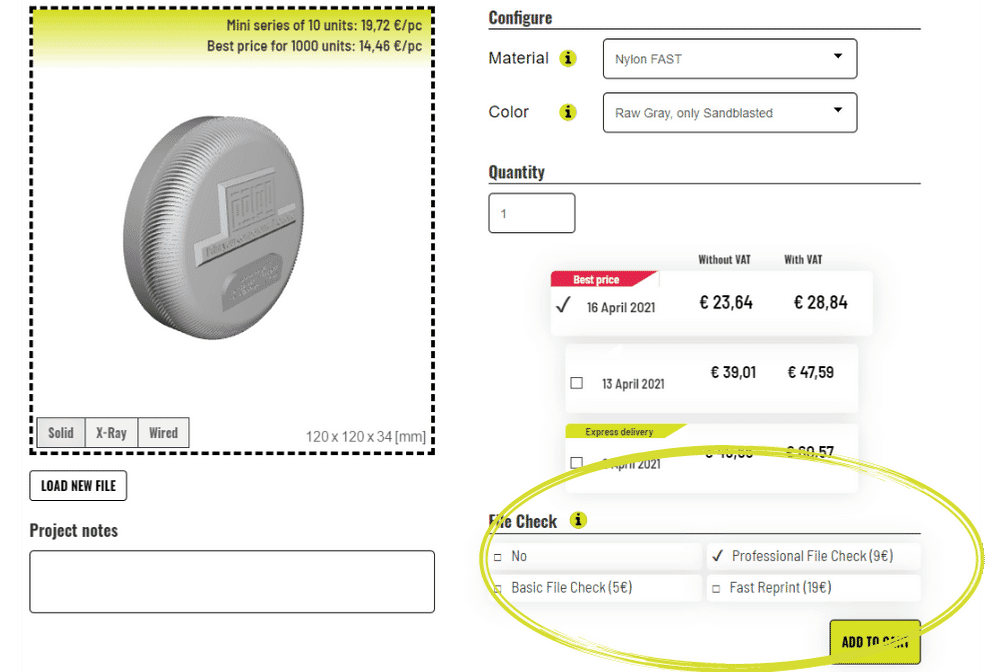 Basic File Check
The Basic File Check allows for verification and repair of the mesh, as well as checking minimum thicknesses according to our design guidelines: wall separation, hole closure, gap filling, overlapping and intersections, seams and remeshing.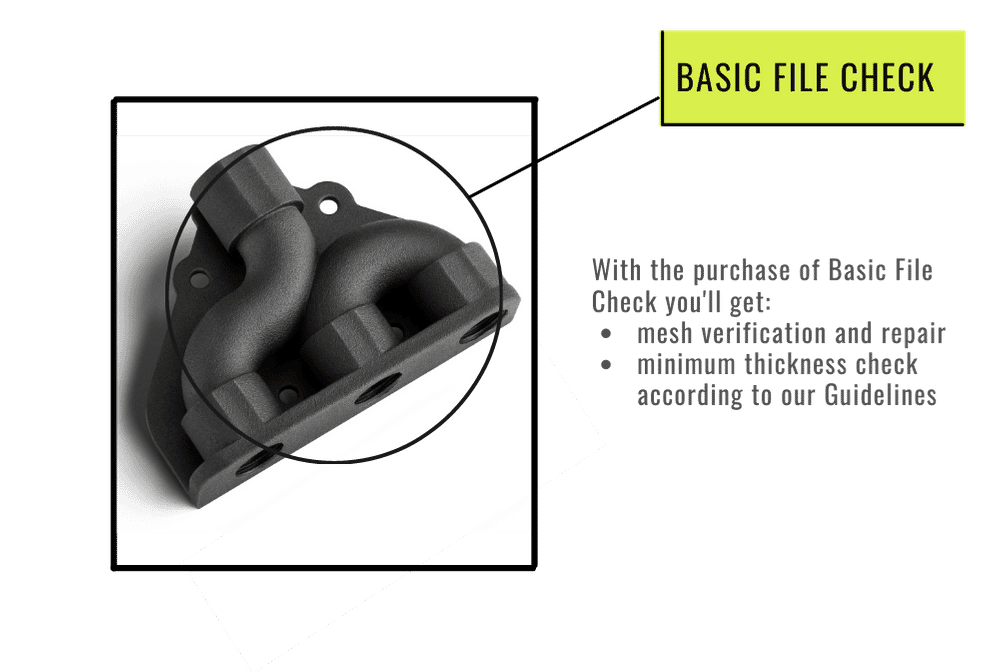 Professional File Check
With the purchase of the Professional Check, one of our experts will check your file. You will be contacted in case of critical issues, with solutions and suggestions to improve the printing result. When you have finished correcting your file, you can proceed with printing. The Check also includes all the functions of the Basic File Check service.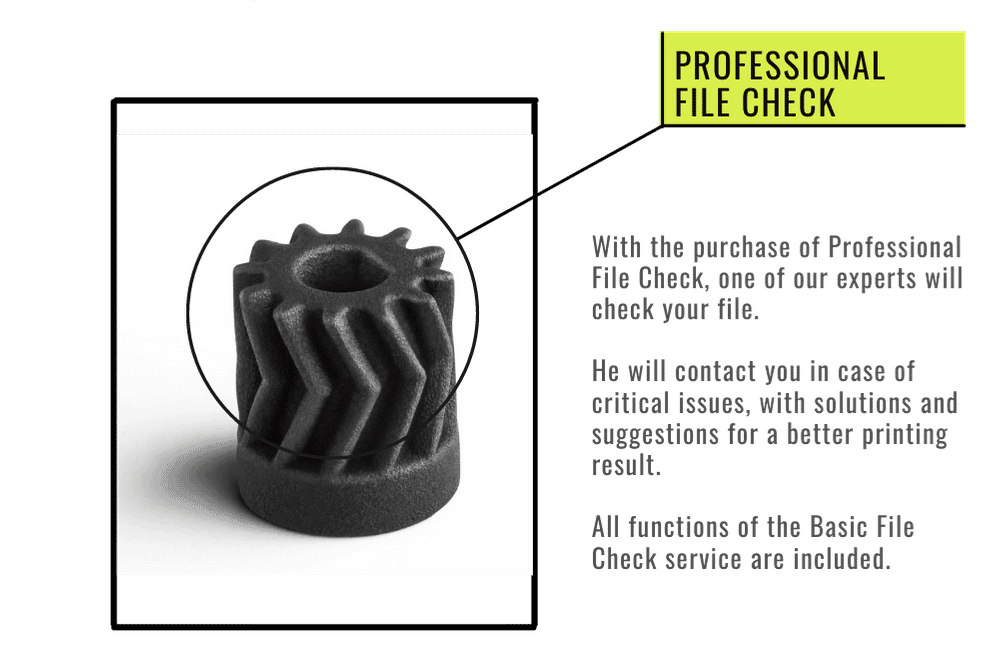 Quick Reprint
The Rapid Reprint service allows you to reprint your Prototype a second time, choosing the best price in Express Mode. When reprinting, simply select 'Quick Reprint' in orange in the quote menu. Quick Reprint includes all the functions of the Professional File Check service.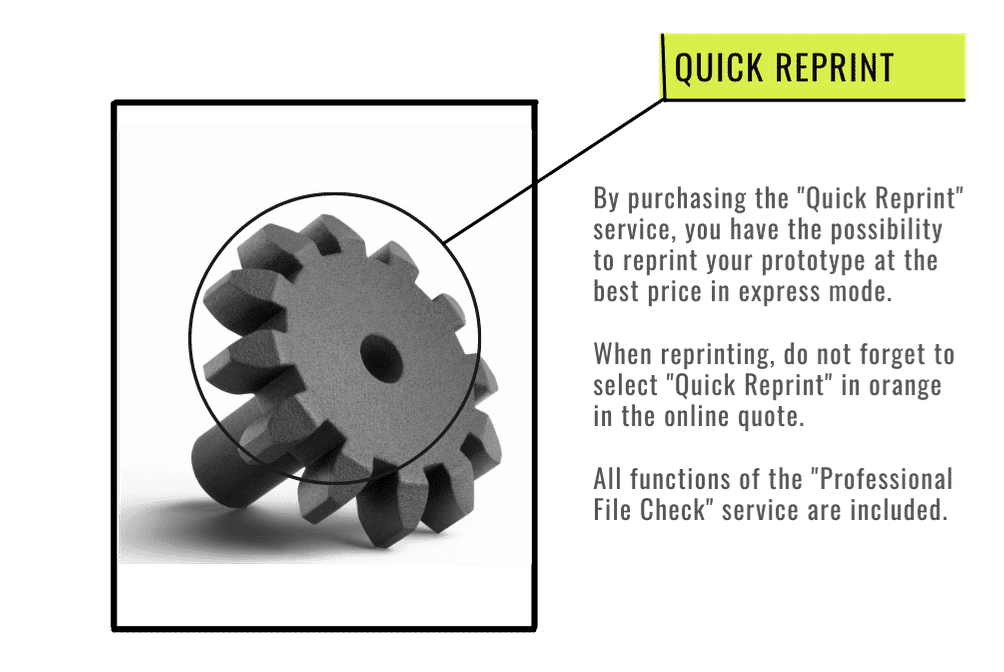 What do you think? Is this a useful service in your opinion? Try it now, get a quote with PolyD!
Happy 3D printing!